I found a black cock to do what you can't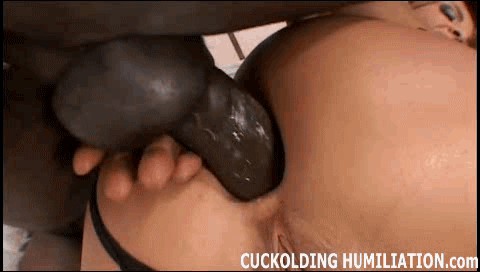 share gif:

She loves to be pounded deep in the bedroom and you simply don't do enough of it. She's outsourced her desire for getting fucked like a slut since you can't man up and do it.

I need a man in my life that can throw me around and treat me like a piece of meat. I want to be used and abused and more to the point, I want to make it as degrading as possible. Now since you can't live up to my sexual expectations, I've decided to get a big black dude in to take care of it.

See this white girl? She's about to get down and dirty in front of your very eyes with a huge black stud. He'll treat me like a whore and pump me with his impressive black cock. Not once have I ever been able to say I've been satisfied after sex with you, but I can say right now: this dude has some serious skill when it comes to fucking women. You're so pathetic, and I only wished you could have a piece of meat like this ebony king.