I love you but your cock is just pathetic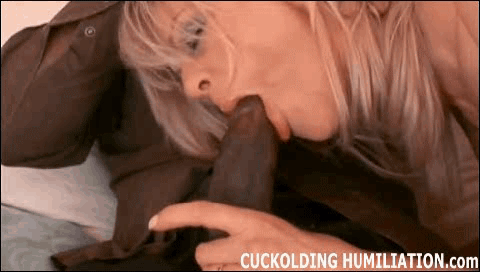 share gif:

You married this busty blonde at a pretty young age. As she's gotten older, she has realized that she really needs to experience real cock from other men to orgasm.

It's nothing personal, I promise. It's just that your cock is too small for me to get off on. I have needs and you're not meeting those needs, so why is it so wrong for me to go elsewhere in order to satisfy the urges that I have? I'd like you to watch too, just so you can see how much pleasure I'm going to get from the experience.

If you feel humiliated, that's okay. It must suck pretty hard to see your beautiful white wife be treated in such a fashion by a hung black bull. He's packing some serious heat too: just take a look at how large that cock is. He's going to fill me up and make me cum time and time again. I wish your pathetic dick was capable of taking me to this level of sexual pleasure.