This stud delivers something you just can't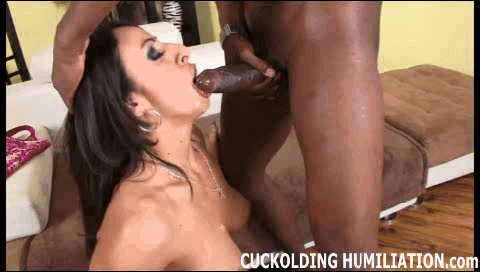 share gif:

You know what happens when you get in relationships with young ladies, right? They go looking for alternative sources of cock within a month.

You know what I'm like. I have a high sex drive and you're simply not able to start hard for long enough in order to see me cum. That's why I've got a big black bull to come and take care of my pussy for me. Now you're to sit down on that chair and not move until I say you can. You watch me get fucked and you take notes, understand?

This cock is so incredible. His huge black dick tastes amazing and the way it feels in my pussy is unlike anything you've ever put me through. I still love you, but I think I love big black dick just as much now. I think I'm going to make a regular thing out of getting drilled by ebony studs while you watch. I love seeing you squirm as I'm getting pounded.